A GUIDE TO A SUCCESSFUL APPOINTMENT CANCELLATION POLICY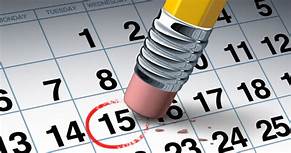 July 10, 2019
by Appointment Reminder Team
Categories: thoughts
---
Running a business that relies on appointments can be frustrating when it comes to no-shows and late arrivals. It can create huge strain on your business, not to mention, add to your stress.
There are many opinions on how to remedy this situation, such as financially disciplining people for missing their appointment so that they will be less likely to do it. No one wants to do that to their clients, but no shows are the number one loss of income for appointment based businesses, so something needs to be done.
Applying hefty fees for customers can create unrepairable relationships. Even though you might be recouping some of your costs, you could be hurting your business in the grand scheme of things. Its a hard decision to make, but something must be enforced.
Here are some good tips, you can apply to assist with alleviating no-shows.
Have an Effective Cancellation Policy
It is important to have a clear outline for your cancellation policy. First, define a firm timeframe for cancellation.Explain how cancellations need to be communicated such as emails, calls, texts or any specific policy and establish punishment for cancellation or repercussion for no shows and repeat cancellations.
These policies can be different for any business. Decide what makes sense for you and is fair to your customers, and make sure it is easy for everyone to understand.
Why do People Cancel?
You really need to understand why people cancel in the first place, to get on their level and make a clear policy take effect. If your customers cancel primarily because of unforeseeable circumstances, then enforcing a fee is not very fair and will end up angering them rather than helping solve the problem. On the contrary, if you're getting a lot of cancellations because of things like forgetting an appointment or double-booking, then some sort of repercussion would be important.
When do People Cancel?
Let's play a game and do a little CSI. Start paying attention to trends and see if you can spot any patterns in your cancellations? Do most people give you notice, or are they cancelling last minute? If you can rebook the time slot, there is no need to seek drastic punishment. Consider which solutions might be viable for solving the problem and which may not. You may want to revise your proposed policy if it doesn't help you get the notice you need to refill the spot.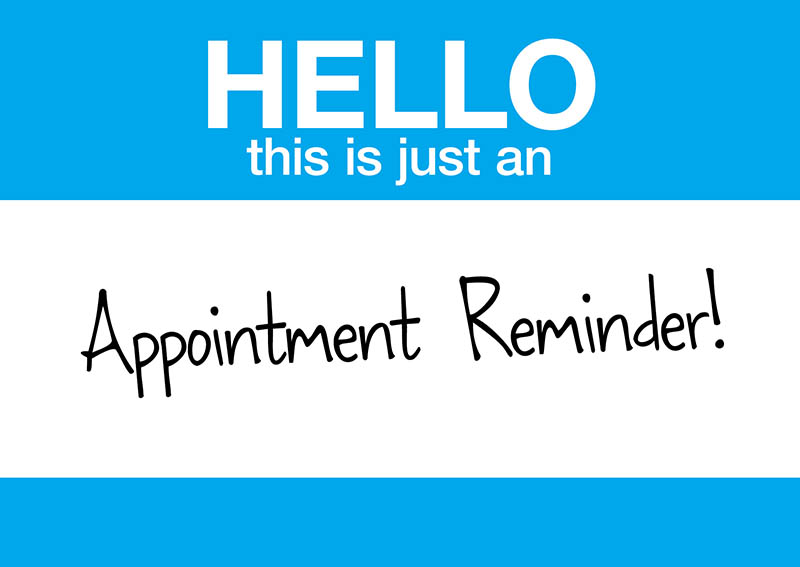 Communication for the Win!
The most integral part of any appointment cancellation policy is communication.
You should focus on clearly communicating the terms of your policy. Many times, appointments are missed because the customer/client didn't make note of their next appointment and forgot. Other instances are due to people not knowing where to park, which office location the appointment is taking place in that day, or bad directions etc.
If you take the time to audit all your communication processes you may find that there are certain measures you can take to alleviate all the gaps between you and your customers. Many of our customers find that appointment automation is exactly what they need to fix these issues.
You can send out custom reminders in a timeline to make sure your client is always aware of the appointment, and any outside notes can be added on a daily or weekly basis.
I asked one of our long-time customers, Tim Hunt, what a typical custom reminder email and text looks like for his dental practice. At first, he was hesitant, thinking that it was over communication, but when he surveyed his clients, they were appreciative of all of the helpful information.
1st Reminder: Goes out immediately upon booking, encouraging them to add this appointment to their calendar

2nd Reminder: Message two weeks out with instructions on arrival and parking

3rd Reminder: Reminder one week out with a personalized confirmation message.

4th Reminder: Last minute reminder the day before with confirmation (if unconfirmed)
It is easy to overlook an appointment when scheduled weeks or even months in advance. As the scheduler, you are always looking at people's appointments, so you may wonder, "How can they forget? Unless it is written down, (sometimes in multiple places) customers just forget. Reminders will help them remember.
Offer flexibility
Make sure to treat everyone as an individual. This doesn't mean, create a totally different campaign for 300 clients. Its simply asking each person, how they prefer to be reached. Some people may want to receive reminder through a voicemail or call while others may want a text message or email. It doesn't sound like a big deal, but you would be surprised on the difference asking has made.
Appointment Reminder lets you customize reminders for each client and each appointment. You can deliver just the right message in the correct form, to help them remember to come! Communicating through a specific portal can show dramatic improvements in no-shows, and late arrivals.
Incentivize Attendance and be Smart About Cancellation Fees
Be careful about giving customers the permission to cancel. Some may elect to just pay a fee to avoid keeping the appointment. I know it sounds weird, but sometimes convenience supersedes cost. If they get in the habit of paying $25 per cancellation for instance, you are still losing the appointment slot which $25 won't make up for missed revenue and scheduling issues.
On a more positive note, many businesses offer small rewards for those who regularly attend their scheduled appointments. A point system with prizes awarded for accumulation for instance, is a great way to keep people accountable and excited about keeping their appointments.
It may be something as small as $5 gift card, a free chair massage, t-shirt, or even their photo on the wall! You can be as creative as you want. All this info can be relayed in reminders also. It is to reward good behavior with incentive rather than relay negativity for the bad behavior.
Don't be Afraid to Change Things
Change can be a scary word for any business, but empty appointment hours are worse. Implement the policy that makes the most sense for you and your customers and you will feel more rewarded financially and in your client relationships